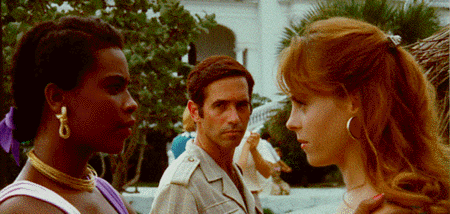 Isla Negra
Synopsis
The story of Isla Negra is told through the wondering eyes of a little white girl, Susana, who gradually discovers that unusual world as she grows into womanhood.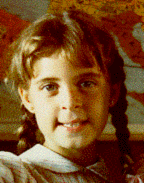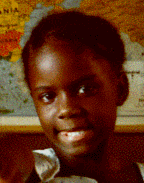 It is set in Equatorial Guinea between 1950 and 1961, on an island in the Gulf of Guinea.
Her arrival on the island is the beginning of the story of her friendship with a black girl of her own age, Rita, a friendship filled with fascination and adventures, difficulties and jealousies, humor and tenderness, meetings and separations, and which ends when the arrival of a man in their lives, Diego, causes the definitive break between the two friends, who are now almost twenty years old.
The black girl's marriage to a white man, the first of its kind in the colony, marks the end of an era and the beginning of the end of colonial society.
Behind this story, beyond the awakening to life of some adolescents, their contradictions, the clash between two morals, and the romantic and political conflicts, lies the theme of that,
let's call it, impossible love between Europe and Africa. That is captured in the difficulty of achieving an understanding between two cultures -European and African- to which, despite everything, each of the two friends belongs.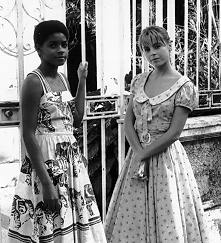 And also in the contradictory reality of a progressive "Africanization" of the white girl, along with the "Europeanization" of an African girl who, when she becomes an adult, rejects her origins.
When Susana reaches the age of twenty, she leaves Africa definitively in the middle of the upheavals of decolonialization. Of her love of Rita, of Diego, of her island grew up in... she is left only with memories and with longing.

---
If you need more information about Black Island, please contact with:

Cecilia Bartolomé Pina P.C.
inegra@encomix.es
phone: 34 - 1-308 20 81
fax: 34 - 1 - 319 01 19
---
The door to Multimedia and to the Web:

© Valle de Moka Audiovisual
umoka@encomix.es
phone/fax: 34 - 3 - 376 40 50